Posts for category: Uncategorized
By Mehr Tucker, DDS, LLC
May 23, 2018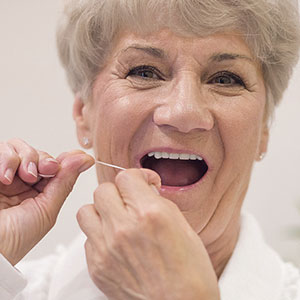 Dental implants can do more than replace individual teeth — a few well-placed implants can support other restorations like a fixed bridge. The natural integration that occurs between the bone and the implant's titanium post creates a strong, durable hold for both implant and the supported restoration.
But if a bone-implant connection weakens, the implant could be in danger of failing. This can occur because of periodontal (gum) disease caused by dental plaque, a thin film of built-up food particles and bacteria on the teeth. Untreated, the infection can ultimately spread from the gums to the bone and cause it to diminish in volume. If the bone loss occurs around an implant the threaded surface of the post may be exposed, inviting more plaque buildup. This can trigger more bone loss and eventually implant failure.
That's why you must brush and floss daily to remove plaque on and around your fixed bridge just as you do your natural teeth. Brushing around a bridge could be difficult with a traditional brush, so you may want to use an interproximal brush designed for just such situations. Be sure any utensil you use contains only plastic parts — metal creates microscopic scratches in the restoration materials that could harbor plaque.
You should also floss between the bridge and gums as well as between any natural teeth. While this can be difficult with traditional flossing methods, there are some tools to make it easier.
One is a floss threader, a small tool with a loop on one end and a stiff plastic edge on the other. With floss threaded through the loop, you gently guide the edged end between the bridge and gums. Once it passes through, you wrap the two ends of the floss with your fingers as you would normally and work it along each side of the nearest implants.
You can also use pre-cut floss sections with stiffened ends to pass through the gap, or an oral irrigator that loosens and flushes away plaque with a pressurized water stream. Just be sure you flush debris away from the gum and not toward it.
Keeping all surfaces of your implant-supported bridgework clean of plaque is necessary for its longevity. Be sure you also visit your dentist regularly for more thorough cleanings.
If you would like more information on oral hygiene with dental implants, please contact us or schedule an appointment for a consultation.
By Mehr Tucker, DDS, LLC
November 06, 2017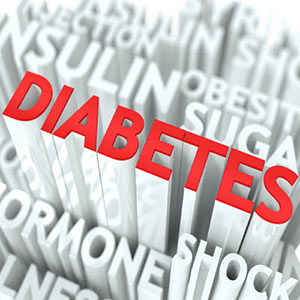 People with diabetes have special concerns when it comes to dental care. In fact, 1 in every 5 cases of total tooth loss is linked to this widespread health condition. November is National Diabetes month, so it's a good opportunity for us to answer some frequently asked questions about oral health and diabetes.
Q. Can I get a dental implant to replace a missing tooth even if I have diabetes?
A number of studies have shown that people with diabetes can be good candidates for dental implants, but there are some concerns regarding dental implant treatment, which involves minor surgery. Wounds tend to heal more slowly in people with diabetes, who are also more infection-prone than those without diabetes. In diabetic individuals with poor glucose control, research has also shown that it takes longer for the bone to heal after implant placement. We will take these (and other) factors into account when planning your implant treatment. However, in many situations even poorly controlled diabetes does not necessarily preclude dental implant treatment.
Q. I've heard people with diabetes have a higher risk for gum disease. Is that true?
Yes. Research shows that people with diabetes are more susceptible to periodontal (gum) disease, especially when their diabetes is poorly controlled. The reverse is also true: untreated periodontal disease can worsen blood sugar levels. So it's important to manage both of these inflammatory conditions. If you notice the early signs of gum disease, such as inflamed or bleeding gums, please bring this to our attention. Early gum disease (gingivitis - inflammation of the gums) is much easier to treat than more advanced forms—which can eventually lead to tooth loss.
Q. If I have diabetes, how can I protect my oral health?
Keep doing your best to control your blood sugar levels with exercise and a healthy diet—and stick to an effective daily oral hygiene routine, which includes both brushing and flossing and coming in for regular dental checkups and cleanings. Make sure to let us know what medications you are taking and update us on any changes. If you notice any mouth sores, swelling or inflammation, bring this to our attention as soon as possible.
If you have additional questions about diabetes and oral health, please contact us or schedule an appointment for a consultation.